Welcome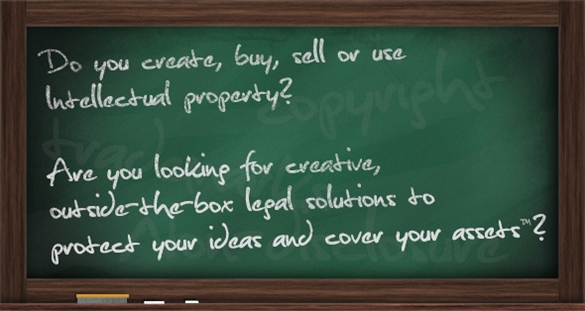 Mincov Law Corporation was a Vancouver-based intellectual property law firm founded by Andrei Mincov
As of June 30, 2015, after having practiced intellectual property law for 20 years, Andrei decided to give up his Canadian lawyer license in order to focus on offering trademarking services without being constrained by archaic and arbitrary limitations imposed on lawyers by the Law Society.
Thus, Mincov Law Corporation was renamed to Trademark Factory® International Inc. and is no longer a law firm.
Read Andrei Mincov's statement regarding the transition below:
It's been a fun ride.
I was a lawyer for over 20 years.
After being a lawyer in Russia for 13 years, I moved to Canada in 2007, and went straight back to law school. After four more years, I became a Canadian lawyer and a registered trademark agent, and started my own law firm.
In Canada, only trademark agents can represent clients before the Canadian Intellectual Property Office. Trademark agents are also authorized to file and prosecute U.S. trademarks for Canadian residents.
Interestingly, lawyers who are not licensed as trademark agents in Canada, may not file trademarks in Canada on behalf of their clients. In other words, trademark agents who are not lawyers may file trademarks in Canada, but lawyers who are not trademark agents may not.
As of June 30, I will give up my lawyer license and continue running Trademark Factory International Inc. with my trademark agent license.
I didn't suddenly lose passion for the law of intellectual property. I still I care deeply about it, and I still love Protecting Your Ideas and Covering Your Assets®. In fact, every time I'd tell my story that I've been a lawyer for 20 years, people would say that I don't look like someone who's been a lawyer for 20 years. And my answer was always, "Well, it's because unlike most lawyers, I don't hate doing what I have been doing for the last 20 years."
Why am I giving up my license then?
There are many arbitrary rules that regulate what lawyers can and cannot do. These archaic rules were making it unnecessarily difficult for Trademark Factory® to provide our clients with the level of service they deserve. Despite the pretense that these regulations are designed to protect the public in their dealings with legal professionals, they only benefit big-firm lawyers and the regulators themselves.
These regulations would have me do business the 19th century way, while, to the delight of our clients, I am intent to provide alternative, result-oriented legal solutions. As I've always said, "If you are looking for a traditional lawyer to charge you in 6-minute increments every time the lawyer, their paralegal or assistants sneeze on your file, there are plenty of such lawyers around. I just don't want to be one of them."
The first tagline I used for Mincov Law Corporation was "Outside The Box Legal Solutions," and I've always been pushing the envelope to provide business owners with legal services they were looking for. Recently, I realized that I don't even need to be in the box to provide solutions that lie outside of it.
I know for a fact that my clients didn't choose me because I had a laminated piece of paper from the Law Society that graciously allowed me to call myself a lawyer. They entrusted me with their business because they like and trust me, because they like the way I do business, and because they like the results we are consistently delivering.
My mission with Trademark Factory® is to forever change the way the world does trademarks. My goal is to allow businesses and entrepreneurs from around the globe to register their trademarks anywhere in the world with a free trademark search, a single all-inclusive flat fee, and a 100% money-back guarantee.
While I am an expert in trademark laws, because of the Law Society regulations, I cannot fulfill my mission while carrying a license of a practicing lawyer in Canada.
With the license no longer tying my hands, we will be able to:
You cannot imagine how much your support means to me.
THANK YOU!